The first Pairings post I did was influenced by another blog's post on perfumes and lipsticks. This episode is inspired by this article called Literary Drinks, 1o Famous Fiction Writers and their Cocktails.
I am personally an avid fan of cocktails–a quick side story. A couple of years ago, my friends and I began a blog we called 'The Way to AA'–the whole point was, well, let's put it this way, we had to come out with either our original mixes or classic cocktails we had to drink for that day. Before the 'project' started, we even gifted each other 'AA Kits' which comprised of: vodka, rhum, brandy, gin, grenadine, a stirrer and lime syrup. And drank we did. Thing is, we weren't limited to only one glass a day, the problem was that it was unlimited ha ha ha…and the blog posts were never regular due to obvious reasons (hangovers, passing out too early in the day, etc, etc.)
ANYWAY. We got through the first few months of that year quite well, our livers are now ok, our daily schedules now aligned with the rest of the world's.
A lot of the writers listed on the site favored different cocktails that looked all too similar from each other–so I just picked out my favorite authors from the bunch. I paired these cocktails with CF and high-end eyeshadows I covet.
Ernest Hemingway & the Mojito x Bare Escentuals  Ready Eyeshadow 2.0 in The Scenic Route

"My mojito in the Bodeguita del Medio and my daiquiri in the Floridita." – Ernest Hemingway, a signed quote hung on the wall of La Bodeguita del Medio in Havana, Cuba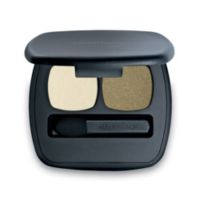 Wordly, honest, thought-provoking.
F. Scott Fitzgerald & the Gin Rickey x Jane Iredale Eyesteppes in Go Brown

"First you take a drink, then the drink takes a drink, then the drink takes you." – F. Scott Fitzgerald
Refreshing yet comforting.
Truman Capote & the Screwdriver x OCC Loose Colour Concentrates in Mimosa

"In this profession it's a long walk between drinks." – Truman Capote
Remarkable, original.
Ian Fleming & Vesper Martini x Illamasqua Liquid Metal Palette
"A dry martini… One. In a deep Champagne goblet…Just a moment. Three measures of Gordon's, one of vodka, half a measure of Kina Lillet. Shake it very well until it's ice-cold, then add a large thin slice of lemon peel. Got it?" – James Bond
Luxurious, sensual, private.
John Steinbeck & the Jack Rose x Inglot AMC Pure Pigment Eyeshadow 54

"I have always lived violently, drunk hugely, eaten too much or not at all, slept around the clock or missed two nights of sleeping, worked too hard and too long in glory, or slobbed for a time in utter laziness. I've lifted, pulled, chopped, climbed, made love with joy and taken my hangovers as a consequence, not as a punishment." – John Steinbeck in Travels with Charley
Tart, uncompromising.
Jack Kerouac & the Margarita x Hourglss Visionaire Eyeshadow Duo in Lagoon

"Don't drink to get drunk. Drink to enjoy life." – Jack Kerouac
 Adventurous, full of energy and insight.

Tennessee Williams & the Ramos Gin Fizz x Make Aether Palette

Smooth, creamy, spontaneous.
I hope you had fun with this post! Do you like cocktails as much as I do? :p