I was amused by this article at imabeautygeek, (reading this also made me crave wine and cheese and honey. Mmmmm.)–it's basically a makeup/fragrance pairing, whereas we usually do that with wine, or these days, beer.  And so I wanted to do my version, with some of the fragrances and lipsticks I already have and love. Scents that I think go awesome with a particular lipstick, a scent that evokes a particular kind of woman I'd like to be that day. Campai.
1. Bulgari Petits et Mamans.It smells like–comfort. Like a breezy May afternoon, when you lay on a wooden floor to stare at the ceiling fan and white curtains sway to the breeze and it's quiet and it's calm and you cannot be more content. It is a delicate powdery scent with just a hint of sweetness. Very fresh, very innocent. Covergirl Lip Perfection Lipstick in Heavenly is a 'comfortable' pink on all aspects (from its hue to its texture, to its consistency), easy to swipe on and lasts on your lips a long time. Perfect for days you just want to be carefree but still look great.
2. Fresh Brown Sugar is a summer afternoon by the beach. It's just when the sun is setting and the sky gives off all these rich hues, orange to pink to purple.  And then night comes and the thumping of drums feel like it syncs to the beating of your heart and the cocktails are being served and you just know that night will be an intoxicated one.  It's just like that. At least it is, to me. Wet 'n Wild Sugar Plum Fairy is intoxicating, it is the eve of the night.  It is sweet but sultry, a secret waiting to happen.
3. Clean Fresh Laundry smells like clean fresh laundry, of course. It smells like lazy days you can't get out of bed, because in the bed, is a person you love laying next to. Or more than lay next to. There's a comfortable sexuality to this. Shiseido Perfect Rouge Glowing Matte Lipstick in Sugarbabe/PK224 is sheer and sexy, it is understated. Like a big, comfortable white t-shirt you put on, and only that.
5. Fresh Sugar Lychee is warm and happy, and is not like anything you've ever met before.  It is sunshine, it is warm and cool and it will make you fall in love with it with all its quirky bits and madness. It is young, carefree and always smiling. It feels like something is always brewing when I swipe on Mac's Lady Danger.  It is a red-orange lipstick that makes you feel vibrant, alive.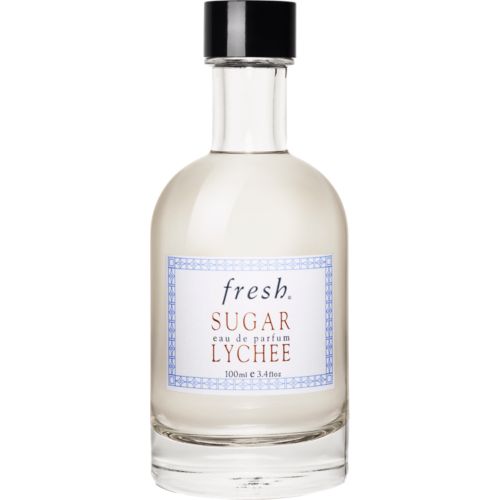 My perfume selection has evolved a lot through the years.  In highschool, I wore Davidoff's Cool Waters a lot! Haha. In college, I sprayed on anything that smelled like Vanilla (stuff mostly from The Body Shop).  As you can see from above, the last few years I went to either a baby powder smelling phase or a sugar one.  Lately though, I've been seeing myself long for more floral/breezy/carefree woman (if that makes sense) scents.  I'm eyeing that Kate Moss Lilabelle one. Sigh, I honestly don't know when I'm going to have a signature scent; my attention span is that of a hyper two year old's.
What are your favorite fragrance/lipstick pairings and what new fragrances are you curious about?